Book Luxury Tempo Traveller in Udaipur
---
Welcome To Sara Taxi Udaipur
If you're planning a group trip to Udaipur and looking for comfortable and reliable transportation, look no further than SARA Taxi Udaipur(Udaipur Tempo Traveller). We specialize in providing top-notch tempo traveller services that cater to all your travel needs. Whether you're traveling with family, friends, or colleagues, our book Luxury tempo traveller in Udaipur is the perfect choice for you. We have a variety of cars to suit your needs, including small, luxury, and economy vehicles.
At SARA Taxi Udaipur, we understand that every journey is unique. That's why we offer a diverse range of vehicles to suit your specific requirements. Whether you're looking for a small and agile car, a luxurious ride, or an economical option, we have it all. Our fleet includes a variety of cars, each designed to offer you comfort, safety, and style throughout your Udaipur adventure.
Our commitment to your comfort is unwavering. When you choose our services, you're choosing comfort that exceeds expectations. Our tempo travellers are not just vehicles; they are a testament to our dedication to providing you with a comfortable and enjoyable travel experience.
---
Explore Udaipur in our Luxury Tempo Traveller in Udaipur
Step into the world of luxury as you embark on your Udaipur adventure with our exquisite fleet of luxury tempo traveller in Udaipur. Designed to redefine comfort, style, and sophistication, our tempo travellers are the epitome of luxury travel. Whether you're traveling with a small group or a larger party, our spacious and opulent tempo travellers cater to all your discerning travel needs. Immerse yourself in the lavish interiors, relax in plush seating, and enjoy the convenience of modern amenities, including Wi-Fi, entertainment systems, and more. Our professional chauffeurs ensure a smooth and comfortable journey, allowing you to create unforgettable memories while exploring the beautiful city of Udaipur.
---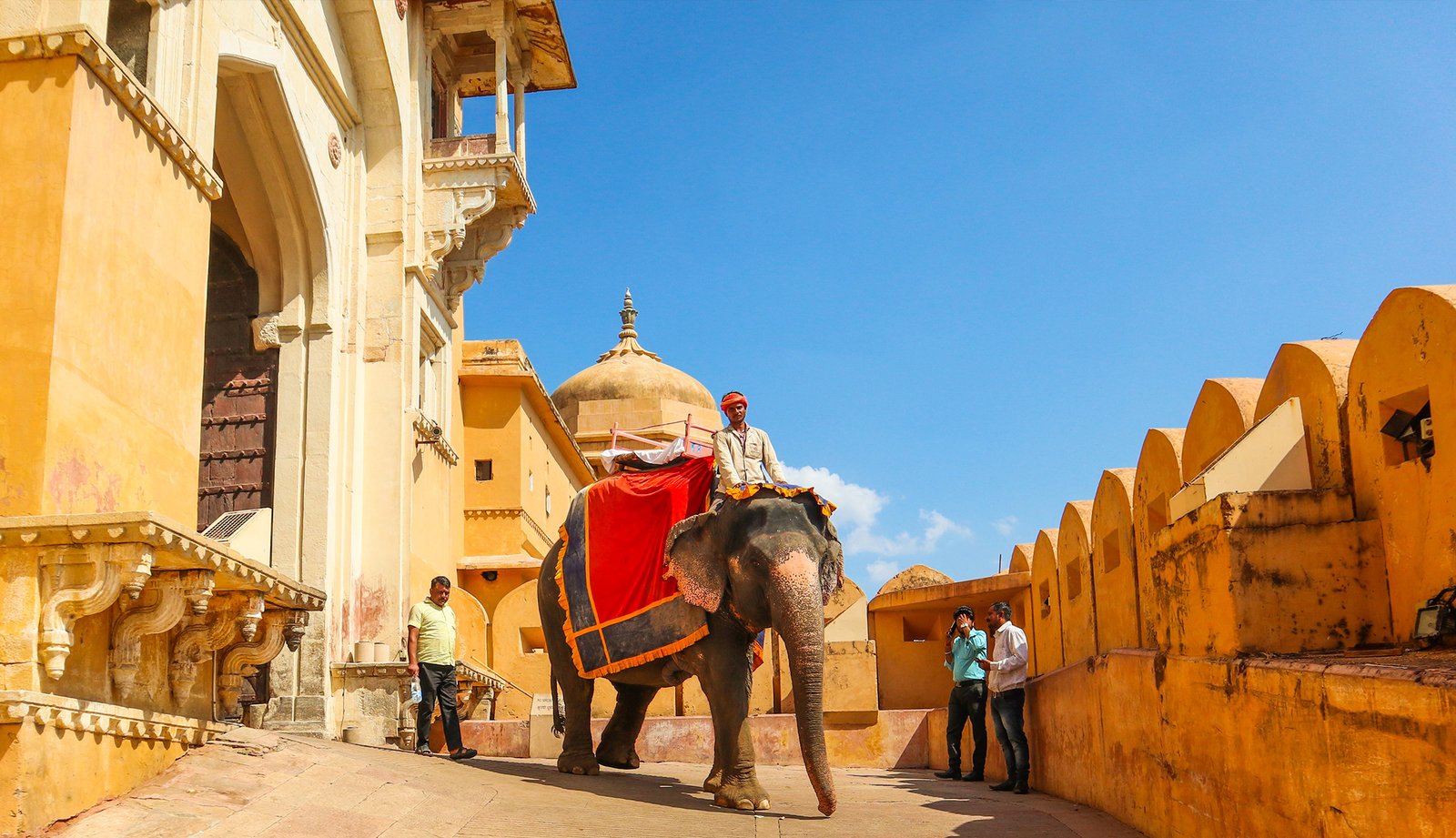 ---
Book a Taxi Service in Udaipur for Comfortable and Safe Travel
Call us at Sara Taxi Udaipur for your travel needs, where we strive to give you the best and most accurate Udaipur taxi fare and taxi service in Udaipur. We make sure you get picked up from your desired location at the scheduled time and you get dropped at your desired destination at the scheduled place and the scheduled time. Sara Taxi Udaipur is here to provide you with the best taxi service in Udaipur. We provide you with all kinds of Taxi services whether its an Airport taxi, local taxi, or outstation taxi, we will assure you that our rates are affordable and best among all cabs in Udaipur. Our taxis offer a comfortable and hassle-free way to navigate the city. Sit back, relax, and let our professional drivers take you to your desired destinations while you soak in the sights and sounds of Udaipur
---
Hire A Tempo Traveller in Udaipur for Rajasthan Tour
Are you planning an unforgettable tour of Rajasthan, India's royal jewel, with its majestic palaces, vibrant culture, and historical significance? Your journey starts with the right partner for transportation, and that's where SARA Taxi Udaipur comes in. We specialize in providing top-tier Tempo Traveller rental services in Udaipur, ensuring that your Rajasthan tour is not just a trip but an extraordinary experience.
Don't miss the chance to explore the royal state of Rajasthan in style and comfort. Book your Tempo Traveller with SARA Taxi Udaipur today and embark on a Rajasthan tour filled with unforgettable moments. Contact us now to make a reservation or inquire about our services. We're here to make your Rajasthan adventure extraordinary!
Experience Rajasthan like never before. Choose SARA Taxi Udaipur for your travel needs and let us be your trusted companion on this incredible journey.
Make Your Wedding Memorable: Hire a Tempo Traveller in Udaipur
Your wedding day is one of the most special and cherished moments of your life, and it deserves to be celebrated in style. If you're planning a grand wedding in Udaipur, the City of Lakes, and need reliable transportation for your guests, look no further than SARA Taxi Udaipur. We offer top-notch Tempo Traveller rental services in Udaipur, ensuring that your wedding is not only memorable but also convenient for all your guests.
At SARA Taxi Udaipur, we offer flexible and customizable packages to suit your wedding transportation needs. Whether you need transportation for the wedding party, out-of-town guests, or for any other purpose related to your wedding festivities, we've got you covered.
Ensure that your wedding in Udaipur is a memorable and stress-free experience for you and your guests. Book a Tempo Traveller with SARA Taxi Udaipur today and let us take care of the transportation, so you can focus on enjoying your special day. Contact us now to discuss your requirements, check availability, and reserve your wedding transportation.
Let us be a part of your wedding celebration, making it a day to remember for you and your loved ones. Choose SARA Taxi Udaipur for your wedding transportation needs and experience the convenience and comfort we provide.
The Perfect Tempo Traveller for Every Occasion
At SARA Taxi Udaipur, we understand that every journey is unique, and so are the occasions that call for comfortable and convenient transportation. That's why our fleet of Tempo Travellers Rental in Udaipur is designed to cater to a wide range of occasions, ensuring that we have the ideal vehicle for your specific needs.
Family Vacations: Planning a family getaway? Our spacious Tempo Travellers provide ample room for your entire family, luggage, and all the memories you'll make along the way. Travel comfortably and bond over the beauty of your chosen destination.
Corporate Events: For your business-related travels, professionalism and efficiency are key. Our fleet includes executive Tempo Travellers equipped with amenities for productive journeys, making sure you and your colleagues arrive at your meetings and events in style.
Weddings and Celebrations: Make your special day even more remarkable with our wedding Tempo Travellers. These vehicles are perfect for transporting bridal parties, guests, and VIPs in elegance and comfort. Let us add a touch of luxury to your celebrations.
Group Tours and Excursions: When you're exploring the sights and sounds of a new city or region with a group of friends or fellow travelers, our Tempo Travellers are the perfect choice. They offer a hassle-free way to travel together, creating lasting memories along the way.
Airport Transfers: Start or end your journey with ease. Our Tempo Travellers are available for airport transfers, ensuring that you reach your destination on time and in comfort, even with a large group or lots of luggage.
Educational Trips: For schools and educational institutions planning field trips or educational tours, our Tempo Travellers provide a safe and comfortable means of transportation. Focus on learning, and we'll handle the logistics.
Customized Experiences: Have a unique occasion in mind? We offer customizable services to tailor your travel experience to your exact requirements. Just let us know, and we'll make it happen.
No matter the occasion, you can trust SARA Taxi Udaipur to provide the perfect Tempo Traveller to suit your needs. We're committed to making every journey a memorable and enjoyable one. Contact us today to discuss your requirements and make a reservation. Your occasion deserves the best, and that's what we deliver.
Why Choose Us?
1What is SARA Taxi Udaipur?
SARA Taxi Udaipur is a reputable taxi service provider offering reliable transportation solutions in Udaipur. We specialize in offering both taxi services and luxury tempo travellers for local and outstation travel.
2What types of vehicles does SARA Taxi Udaipur offer?
SARA Taxi Udaipur provides a diverse fleet of vehicles to cater to different travel needs. Our fleet includes comfortable taxis for individuals or small groups and luxury tempo travellers for larger groups or families.
3How can I book a taxi or tempo traveller with SARA Taxi Udaipur?
Booking with SARA Taxi Udaipur is easy. You can book a taxi or tempo traveller by visiting our website or by calling our customer service helpline. Our friendly staff will assist you in choosing the right vehicle and confirming your booking.
4Are the drivers at SARA Taxi Udaipur experienced and professional?
Yes, at SARA Taxi Udaipur, we have a team of experienced and professional drivers. They are well-trained, licensed, and have extensive knowledge of Udaipur and surrounding areas. Your safety and comfort are our top priorities.
5Can I book a taxi or tempo traveller for outstation trips from Udaipur?
Absolutely! SARA Taxi Udaipur provides outstation services, allowing you to book a taxi or tempo traveller for trips outside of Udaipur. Whether you want to visit nearby tourist destinations or plan a long-distance journey, we have you covered.
6Is it possible to customize the itinerary during the trip?
Yes, we offer flexible services and understand that travel plans can change. You can discuss any itinerary modifications or additional stops with our driver during the trip, subject to feasibility and availability.
7Can I book a taxi or tempo traveller for a few hours instead of a full day?
Yes, SARA Taxi Udaipur provides both hourly and full-day rental options. If you need a vehicle for a few hours or for a specific duration, you can choose the hourly rental service, ensuring you only pay for the time you require.
8Is SARA Taxi Udaipur available 24/7?
Yes, SARA Taxi Udaipur operates 24 hours a day, 7 days a week, allowing you to book our services at any time. Whether you have an early morning flight or need late-night transportation, we are available to serve you.
9What safety measures are in place for passengers?
SARA Taxi Udaipur prioritizes passenger safety. Our vehicles undergo regular maintenance, and our drivers strictly adhere to traffic rules and regulations. We also have GPS tracking systems installed in our vehicles for additional safety and monitoring.
10How can I contact SARA Taxi Udaipur for further assistance?
For any further assistance or inquiries, you can reach out to SARA Taxi Udaipur through our customer service helpline, which will be provided at the time of booking. Our dedicated support team will be happy to assist you with any queries or concerns you may have.
Very Budgeted
Rates For Local &
Outstation
We are the fastest-growing taxi hire company, offering the most affordable online taxi service. We provide cab booking services at a reasonable price.
Our skilled drivers will make your road trip memorable. We like to call it Affordable Luxury.
Our taxi service will treat you to a luxurious ride from your door to door and return.
---
Read More ⇾
Explore Rajasthan Tours
---
Unlock the secrets of Rajasthan with SARA Taxi Udaipur's Explore Rajasthan Tours. Let our experienced guides take you on a captivating journey, where you'll witness the grandeur of palaces, experience the warmth of Rajasthani hospitality, and create memories that will stay with you forever.
Contact us today to book your Rajasthan Tour and get ready to embark on an extraordinary adventure through the enchanting Land of Kings.
---
---
Want To Book Tempo & Taxi ?
Please do not hesitate to contact me if you require further information