Chittorgarh Tour
Chittorgarh resonates with stories of Rajputana bravery, pride, and passion. The bards of Rajasthan sing tales of courage and sacrifice recounting stories that are known to every child and adult in the city. Chittorgarh is named after its most imposing structure, the Chittorgarh Fort which stands atop a 180 metre high hill and is spread across 700 acres. Chittorgarh Fort has had a tumultuous past. This bastion of the Rajputs has faced violent attacks thrice in its entire history. The first was in 1303 when the Sultan of Delhi, Ala-ud-din Khilji, who was enamored by Queen Padmini, launched an attack to abduct her. More than two centuries later, in 1533, it was Bahadur Shah, the Sultan of Gujarat, who caused immense destruction. Four decades later, in 1568, Mughal Emperor Akbar attacked and seized the fort. It was finally in 1616, under the rule of Mughal Emperor Jahangir that the fort was returned to the Rajputs.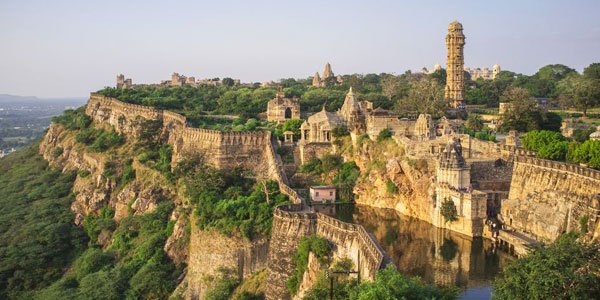 Chittorgarh Fort
Chittorgarh is the epitome of Rajput pride, romance and spirit. It reverberates with history of heroism and sacrifice, which is evident as it echoes with the tales sung by the Bards of Rajasthan. The main reason for visiting Chittorgarh is its massive hilltop fort.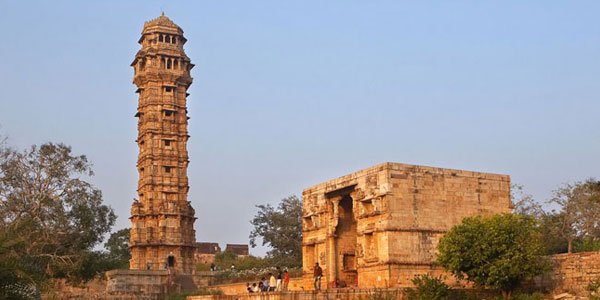 Vijay Stambha
Vijay Stambha, also known as victory tower, is a piece of resistance of Chittorgarh. It was constructed by the king of Mewar, Rana Kumbha to celebrate his triumph over the combined forces of Malwa and Gujarat led by Mahmud Khilji, in 1448.
---
Maha Sati
This beautiful structure, glistening in the sun attracts tourists also because of a water reservoir which it believed to have the waters of Ganges emerging from it. The Ahar Cenotaphs have 19 chhatris to commemorate the 19 Kings who were cremated here.
---
---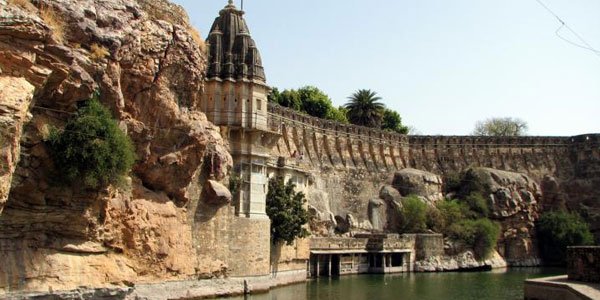 Gaumukh Kund
Tirth Raj'' of Chittorgarh because whenever pilgrims and devotees go on the tour of different Hindu spiritual places, then they come to Gomukh kund for completion of their holy journey after returning back. Gau Mukh literally means mouth of cow .
Kirti Stambh
This Tower of Fame is dedicated to Adinathji, the 1st Jain Tirthankara (great teacher). Adorned by the figures of the Digambars (Jain monks), this seven-storied tower was built by a wealthy Jain merchant in 12th century AD.
---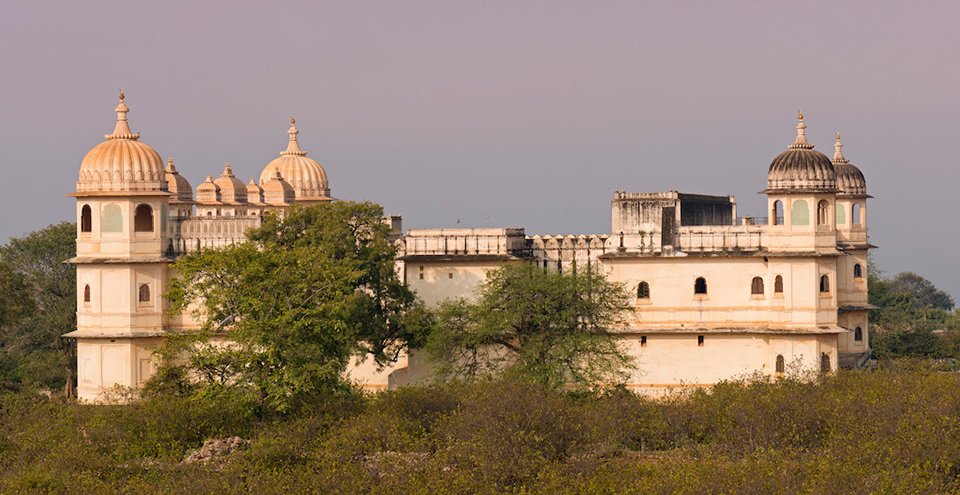 Fathe Prakash Palace
Constructed by Maharana Fateh Singh, this palace functioned as his residence. It was built in the Rajput style of architecture as a declaration of his taste for art and culture. The palace has a vast collection of wood crafts of Bassi village.
---
Kalika Mata Temple
Built in 8th century AD, this ancient structure was initially constructed to worship the sun god. In the 14th century, the temple was dedicated to Goddess Kali.
Jain Temples
The fort of Chittor has six Jain temples contained within its walls. The largest among them is the temple of Bhagawan Adinatha which has 52 'devkulikas'.
Ratan Singh Palace
The winter palace of the royal family, it overlooks a small lake. Although fairly rundown now, it is an interesting place to explore and attracts many tourists.
---
FAQs
1How to Plan a Trip to Chittorgarh
Planning a trip to Chittorgarh is easy with a Chittorgarh Tour Package. Start by selecting a package that suits your preferences and duration. These packages typically include transportation, accommodation, guided tours, and visits to significant sites, making your trip stress-free and enjoyable.
2Cost of Sound and Light Show in Chittorgarh
The cost of the Sound and Light Show in Chittorgarh varies but is typically around INR 50 per person. It's a captivating evening experience that brings the history of the fort to life. You can book this show as part of your Chittorgarh Tour Package for a more convenient experience.
3Is One Day Enough for Chittorgarh
While a single day can provide a glimpse of Chittorgarh, to fully explore its historical sites, it's advisable to spend at least two days. To make the most of your visit, consider a Chittorgarh Tour Package that covers key attractions and offers a well-structured itinerary.
4Entry Fee for Chittorgarh Tourist Places
The entry fees for Chittorgarh tourist places vary by site. On average, entry fees range from INR 15 to INR 30 per person for Indian tourists. Prices may differ for international visitors. Look for a Chittorgarh Tour Package that includes entry fees to major attractions for a hassle-free experience.