Jaisalmer Tour
Jaisalmer is a prominent tourist spot located in the northwestern state of Rajasthan in India. It is known as the 'golden city' due to its golden dunes and castles clad in golden honey sandstone. Jaisalmer is adorned with lakes, ornate Jain temples and havelis. Climb onto the camel saddle and make your way through this desert to camp under the starry night sky for an unforgettable experience. The Jaisalmer Fort stands as a citadel with narrow alleys inhabited by people for generations and shops selling colourful handicrafts.
Jaisalmer is a town, and to reach the Sand Dunes, travellers have to take a jeep safari followed by a camel ride. Thus, Jaisalmer is an amalgamation of exotic Indian desert culture, heritage and adventure.
Jaisalmer Fort
Jaisalmer Fort is a hill fort with houses, temples, shops, and restaurants. More than three thousand people live within the fort walls. It offers a stunning and panoramic view of Jaisalmer city draped in golden yellow. Also known as Sonar Quila, it is the most popular place to visit in Jaisalmer.
Gadisar Lake
Built in the 14th century, it was once the source of drinking water for the entire town of Bikaner. Now it has developed as a tourist spot with many temples and shrines surrounding the lake. Gadisar Lake offers scenic and picturesque views of the lake and the adjacent fort.
Patwon ki Haveli
Dipped in an enchanting shade of yellow, Patwon ki Haveli grabs the attention of every visitor. It is a cluster of 5 Haveli which was believed to be built by Patwa, a wealthy trader who constructed the stories for each of his 5 sons.
---
---
Sam Sand Dunes
One of the most popular attractions in Jaisalmer, Sam Sand Dunes are among the best and most authentic in India. The best time to visit these dunes is either sunset (around 4-7 pm) or sunrise (4-6 am). There are many other activities which one may enjoy as camel safari and jeep safari.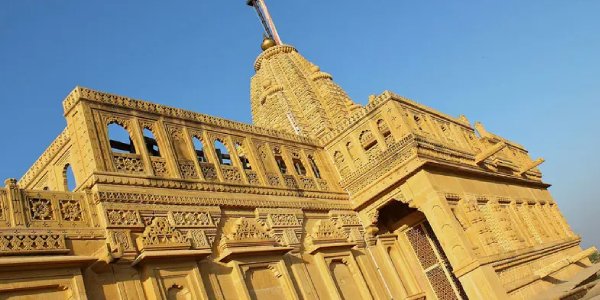 Jain Temples
ain Temples in Jaisalmer are a must-visit while you are in the city. The temples, though ancient, have a high religious significance and ancient knowledge attached to them.All the seven temples are connected to each other and are built using the same golden-yellow Jaisalmeri stone.
Nathmal Ki Haveli
Nathmal ki Haveli is an ornate architecture in the heart of Jaisalmer. It was commissioned to serve as the residence of the then prime minister Diwan Mohata Nathmal. The haveli is built of yellow sandstone. Thus when the sun rays fall on these structures, they radiate like gold.
---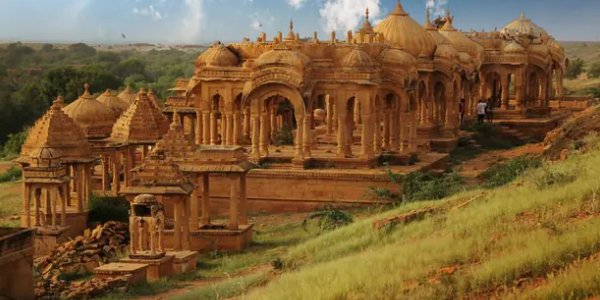 Vyas Chhatri
Vyas Chhatri is the assemblage of golden sandstone, an edifice of Rajasthani architecture. It was dedicated to sage Vyaas, the writer of epic Mahabharata whose cenotaph is situated on the north of the fort.
---
Tanot Mata Temple
Fateh Sagar Lake is an artificial lake named after Maharana Fateh Singh of Udaipur and Mewar. It is one of the four lakes in Udaipur and houses Nehru Island and the Udaipur Solar Observatory on its three islands. Boating here in the backdrop of Aravali is a must-do activity.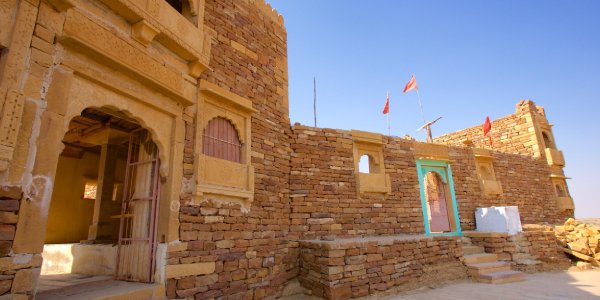 Khaba Fort
The turreted towers, intricate latticeworks, and the beautiful windows add elegance to the structure. Its charm is enhanced by a muster of peacocks. It also houses a small museum with ancient artifacts and various kinds of rock fossils.
---