Haridwar Yatra
Haridwar is one of the seven holiest cities in India, situated in Uttarakhand. It is located where the sacred river Ganga enters the Indo-Gangetic plains for the first time. Dotted with temples, ashrams and narrow lanes across the city, Haridwar is a famous Hindu temple town where millions of devotees come to take a dip in the holy Ganges. It's believed that taking a dip in the sacred Har Ki Pauri relieves one of all the sins.
The highlight of Haridwar is the famous Ganga Aarti held at the Har ki Pauri Ghat every evening. Thousands of devotees come together to pray to river Ganga and float diyas. Haridwar is one of the four cities (others being Ujjain, Nasik and Allahabad) that host the Kumbh Mela every twelve years. The Kanwar Mela is also organised here every year during saawan (rainy season). It is also the gateway to the Char Dham of Uttarakhand and acts as the base destination for some of the other tourist towns of Rishikesh and Devprayag.
According to Hindu traditions, there are Panch Tirth (five pilgrimages) within Haridwar. These are Har ki Pauri (Gangadwar), Ghat (Kushwart), Kankhal, Mansa Devi Temple (Bilwa Tirth) and Chandi Devi Temple (Neel Parvat). Haridwar is also known globally for Ayurveda, meditation and yoga. Since it is a religious centre, alcohol and non-vegetarian food are not permitted here. The city is well connected by bus and trains but is especially busy during the yatra season from May to October.
Ganga Aarti in Haridwar
Har Ki Pauri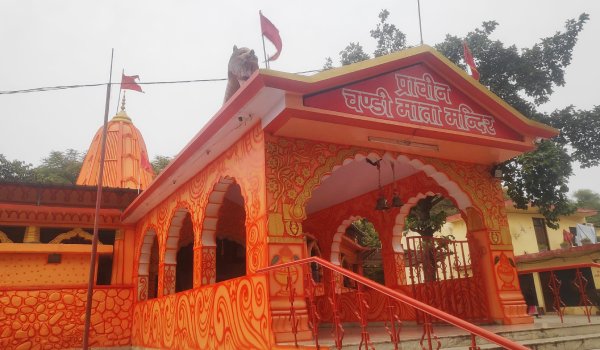 Chandi Devi Temple