MathuraYatra
One of Hinduism's seven sacred cities, Mathura is the birthplace of the very beloved Lord Krishna. Located in the state of Uttar Pradesh, Mathura and Vrindavan are often considered twin cities (located only 10km away from each other). Mathura is a small town dotted with temples from various ages and attracts a horde of pilgrims from all over the world.
One side of Mathura is stretched across the Yamuna River, lined with 25 ghats, which are best visited during dawn when you can witness locals and tourists taking a holy dip, and at dawn (just after the sunset) when hundreds of diyas are floated during the daily aarti. Mathura is flooded with tourists and pilgrims during the two main festivals - Janmashtami (Lord Krishna's birthday) in August/September, and Holi in February/March.
Shri Krishna Janmabhumi is the most famous tourist attraction in Mathura, as this place is believed to the be the exact place where Lord Krishna was born, and the prison where he was born is now on display for tourists to see. Mathura has many temples, both big and small, dotting the entire city, with many of these temples being dedicated to Lord Krishna. The two most important temples in town are the Dwarkadheesh Temple and the Gita Mandir.
If you are looking for more than just the standard tourist fare, then the best way to explore Mathura is by taking a walk around the streets of the city. Every nook and cranny of this religious town still retains an old-world charm that belies the urbanization the city has kept up with. There is a lot of history to Mathura that you can experience only by exploring the old-fashioned architecture, the crumbling ruins of old houses, and the genial amiability of the locals who are always willing to show you around.
It is not possible to think of a city as old as Mathura and imagine it not having a delicious history of street food! Don't forget to try out local snacks like kachodis, aloo-puri and chaat, which are available at any and all eateries lining the streets. Jalebis and gulab-jamuns are also very popular local street food items that are available at all shops throughout the day.
Shri Krishna Janmasthan Temple
Dwarkadheesh Temple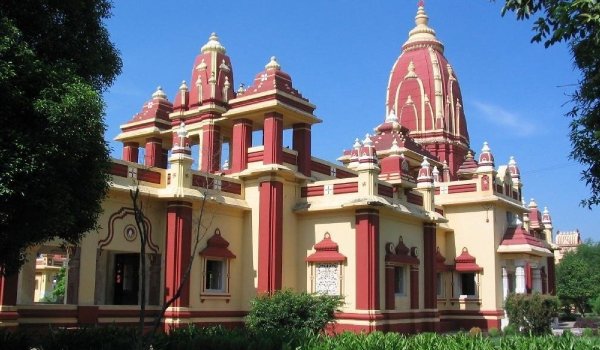 Birla Mandir
---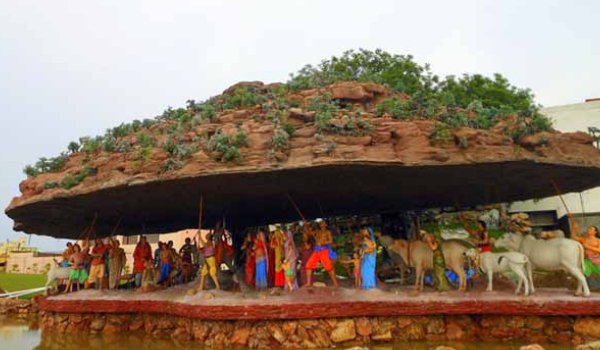 Govardhan Hill
Radha Kund
Sri Rangji Mandir